Last night I found myself sitting on wooden bleachers surrounded by people waving black and white checkered flags and gorging on fried food. This isn't typically the kind of atmosphere I frequent, although I do have some practice having grown up in the
North Country.
I did my best to avoid "the races" for almost 28 years however.
Until last night.
Cars speed around the track with brightly painted sayings on them. Many painted to look like cartoon characters. My favorite was My Little Pony. I never thought to wonder what one would do with an old, beat up 1985 Dodge Shadow. Cleary the answer is to staple your child's old rocking horse to the roof and go drag racing around a 1/3 mile track. Duh. I'm so out of the loop. Literally.
The kids from our youth group had a great time. And, if I'm honest... I did too. I did not however like it when the cars flipped over. Surely that can't be safe? Even so, the crowds cheered the loudest when the cars crashed and rolled.
Andy, Theresa and Brett
Ellie and I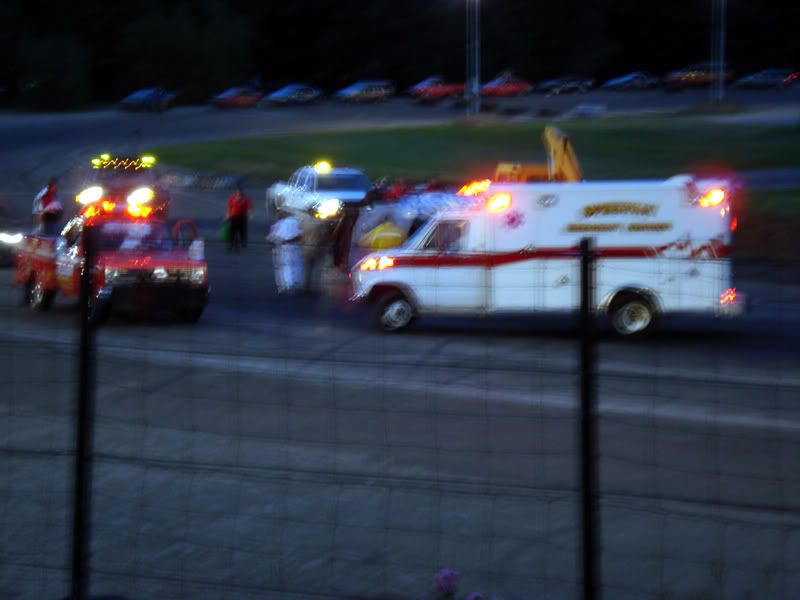 Crash scene
posted by Amanda Wheeler @ 9/01/2007 02:12:00 PM,


2 Comments:
At 10:04 AM, Amanda Wheeler said...