Since I've been on vacation I've been cooking and cleaning up a storm. It's fun when you don't
have
to do something to get it done like a usual work week. This cooking and cleaning (organizing) is pure pleasure.
With the addition of my new pot and bread maker so far I've made the following delicious things:
WW Beef & Barley Soup
No will know this is a low-calorie soup unless you tell them. It's so good!
2 cup = 3

WWP
1 pound of extra lean ground beef - I brown it first in a frying pan, and then rinse and drain it to try and get every bit of fat off it
6 cups beef broth - I use the ready made canned one, but you could use bouillon cubes or packages to make six cups worth
1/3 cup barley
1-28 oz can crushed tomatoes
1-14 oz can tomatoes with herbs Then add whatever vegetables you want.
I put in: onions mushrooms carrots celery green pepper red pepper cauliflower frozen green beans.
I also add a few spices: oregano, cracked black pepper, red pepper flakes

Simmer on low heat two hours.
Friday night I made Portobella Mushroom Lasagna. We saw it on the food network during on Christmas Eve and everyone (Linda & Andy) agreed we (me) should make it for New Years Day. Given that Andy really doesn't like many new recipes I decided to test it out before I made it as a holiday dinner. I'm glad I did! It was SO good, and Andy had two servings! This is definitely a keeper.
Finally, if you have a bread maker....you must try this recipe.
-------------------------------------------------------------------------------------------
I'm off to clean! I got new storage units for my scrapbooking room and I can't wait to put them together!
posted by Amanda Wheeler @ 12/30/2007 10:48:00 AM, ,


It has been a very busy week! I'm happy to have a little rest and relaxation. Company went home yesterday, and I worked only a half-a-day today, so I've begun my three day stint where I can hibernate if I want to. Oh, I plan on it.
Christmas Eve
was very very busy! Andy had the day off so we ran some last minute errands in the morning. Stopping in at the
Cheese Iron
(Rte. 1 - Scarborough) wasn't on the list but we found ourselves there anyway. Cheese, cheese, more cheese and wine. What could be better? It was a little overwhelming...but we made some good selections. Andy bought his favorite Jarlsberg extra sharp cheddar (safe choice but delicious) and I picked out this FANCY (read: $45 thousand dollars per lb) goat cheese that was rolled in green rosemary and red peppercorns. Fancy and
Festive.
We split a pizza at
Pats
and then Andy dropped me off at
work
while he went shopping for stocking
stuffers
(along with every other man on earth). Noon until the first Candlelight Service at 5 was a complete and udder blur of running, typing, huffing, smiling, petting goats, wiping mouths (not mine), taping, wrapping, tripping, paying, talking, eating chili (thanks Sue), giving directions and direction, changing, tugging on nylons, adjusting costumes, swaddling baby Jesus, singing, greeting, and fussing. Then repeat. You get the idea.
It was great to see plans come into motion. Children petting animals in the zoo. Mary and Joseph in the stable and families enjoying wagon rides on candlelight streets.
Andy's Mom Linda met us at church and followed us home to spend the night. We opened up our stockings (Andy did GREAT this year!
1
,
2
,
3
,
4
,
5
) and watched
The Nativity Story
.
Christmas Morning
we got up early and opened gifts. Andy was thrilled with his
thingy
. I still don't know what it does, but he is thrilled. We bought a new
coffee maker
for each other that makes
single cups
(we waste SO much coffee) and I got this
cool new stuff
and
this
,
this
and
these
(from various
ppl
- Thanks Mom! Frank & Erin, Linda! and Katie & Ed). We we so spoiled this year.
Gifts wrapped under the tree.
Andy trying to help his Mom figure out the digital picture frame
Barry & Cathie came down from Bangor by noon for Christmas dinner.
Oye
. I made Semi-boneless Rib Roast (which I still don't know if that's considered Roast Beef or Prime Rib...anyone know the difference?), mashed potatoes, mashed sweet potatoes, cornbread stuffing, green beans with almonds and rolls. Linda made a fabulous apple pie and vanilla bean ice cream to go with it. Yum!
Centerpiece Barry & Cathie brought
Table set for Christmas Dinner
Andy and his Mom
Roast Beef/Prime Rib....or ___________________.
After dinner we relaxed. Some more than others.
Linda and Cathie with Moses and Millie
REM 3
Ok
. That's enough for now. My bread machine just beeped ;)
THE END!
posted by Amanda Wheeler @ 12/27/2007 10:27:00 PM, ,


Joseph of Nazareth Runs on Dunkin'
Andy and his Mom Linda on Christmas Eve
posted by Amanda Wheeler @ 12/25/2007 11:28:00 AM, ,


Yummy.

Monday, December 24, 2007
My new favorite place
. Oh it is so gouda.
posted by Amanda Wheeler @ 12/24/2007 01:30:00 PM, ,


Christmas is almost here, and I feel a little melancholy about the whole thing.
We're not going home to New York like last year
. Not going to get to see any of my side of the family at all. We were suppose to go last weekend, but a big storm prevented that from happening. I'm going to miss laughing with my sisters, cooking with my Mom, relaxing around the house, and going to Candlelight services with my Dad.
This year we are serving on Christmas Eve. I go into work at noon and work until church ends at 8pm. I'm excited but also a little sad to break the tradition.
Presents are almost all wrapped (except the ones Andy bought for me..), bread is baking in the oven, and a To Do list is on the table for Andy while I'm at work.
His Mom arrives tomorrow night and his Dad & Step-mom Christmas morning. It should be interesting. I'm being a bit daring this year and making roast beef for Christmas dinner. It's sounds easy…but I've never made it before. No time like the present!
Have a Merry Christmas!
posted by Amanda Wheeler @ 12/23/2007 06:58:00 PM, ,


I'm not dead. I'm just burried under three feet of snow :)
...and like event, after event, after event.
I can't wait for a few days off. I'm not moving from my bed.
posted by Amanda Wheeler @ 12/21/2007 10:02:00 PM, ,


Roll over, go back to bed...no church today.
It's snowing!
...and it's coming down with urgency. The wind is whipping against the house so hard you can hear it and feel it through the planks (log cabin). I'm perfectly happy to stay inside under the blankets with my husband and dog thank you. What could be better?
Molly was
thrilled.
It's snowing! Let's go out and play!
I love this stuff!
I don't want to go in!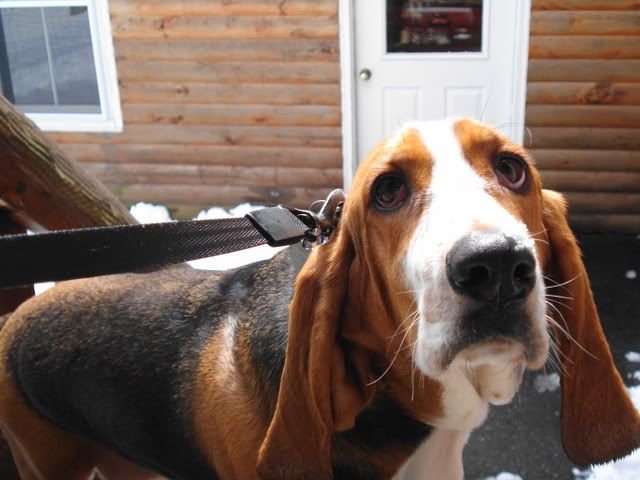 Five more minutes!!!
Hurray!!! They said yes!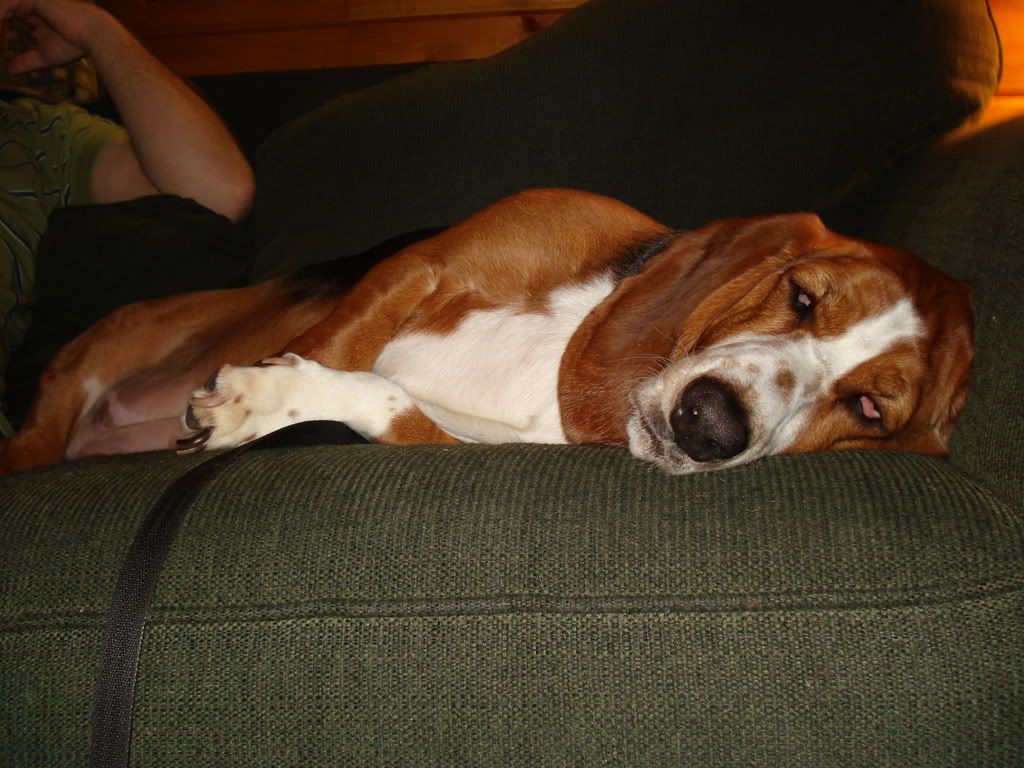 Whew...I'm crazy tired. I will now take a nap. Dont bother me. Unless you have biscuits.
Have a great SNOW day!
Stay warm!
posted by Amanda Wheeler @ 12/16/2007 12:12:00 PM, ,


Elf Yourself

Thursday, December 13, 2007
We Elfed ourselves!
You can too!
posted by Amanda Wheeler @ 12/13/2007 04:09:00 PM, ,


Construction of a manger for our
Christmas Eve services
echoed all afternoon at work yesterday. I was happy with the plans I had made two days earlier to leave early. Bang, Bang, Bang was getting old.
I picked up
Jordan and Theresa
at three. We headed into Portland to support
a couple from our church
that was participating in an alternative craft fair (of sorts) at
SPACE
. Not really my style, but it was fun to look at the crafts and artwork.
As soon as I got off the highway I was reminded of just what a country girl I really am. We got lost. That's to be expected…..a Wheeler was driving (me). We always get lost. After we finally found
SPACE
and more importantly we found a parking space we realized we were about 30 minutes early. What to do, what to do.
Starbucks
was the answer. It was nice, familiar and warm. I love that place.
The craft fair was crowded. I was happy for my friends –
their booth
seemed to be really popular, but it was hard to get around and look at everything. Needless to stay we
didn
't stay very long.
On our way back to the car we did some window shopping, admired "
artwork
" at
The Maine College of Art
and even checked out a pottery gallery.
Here are a few pictures from our afternoon:
Looking down Congress Street
posted by Amanda Wheeler @ 12/13/2007 09:02:00 AM, ,


So last Friday I was flipping through the channels while I was waiting for Andy to get home from work. He was running late, and we had youth group that night so I was killing time. There is nothing on daytime TV, At. All. But I landed on Judge Judy. I know, I know. Trust me there was
nothing
on.
To my surprise the defendant sounded familiar! I didn't recognize the face but he sounded like he was from The North Country. The plaintiff rebutted with a "yuz guyz" and "Mayonnaise" (for example: Mayonnaise (man, they are) lying! That's not how it happened! Yuz guyz (you guys)are lying!) and I was convinced these people were from NNY. Where else do people talk like this?
Sure enough after the commercial, the little info bar at the bottom said the guys name and then Lowville, NY. His wife who kept trying to raise her hand despite the harsh admonishing Judy Judy doled out was a girl I used to babysit. Crazy.
posted by Amanda Wheeler @ 12/11/2007 08:51:00 AM, ,


I went to get some Lysol under the sink so I could mop the floor this afternoon and I was rewarded with a wet sock. We have a leak in one of the pipes. My initial reaction? Call the plumber immediately if not sooner (
Anxious
!)
Andy looks at it and declares it's a small leak and he can fix it. He will admit he's not the handiest when it comes to fixing things around the house. Sure he can drill things tighter or paint, but plumbing and electrical are a little bit above his skill level.
I
should
have been more positive, but I wasn't. I rolled my eyes and suggested for the second time we call the plumber.
The power of influence. I didn't even let him try.
Luckily
I was reminded of this verse:
An

anxious

heart weighs a man down, but a kind word cheers him up (Proverbs 12:25).

We didn't call the plumber. Andy is going to Home Depot tomorrow. And I, I will learn to trust and not be anxious.

Lesson learned

. Again

.

posted by Amanda Wheeler @ 12/09/2007 06:36:00 PM, ,


Happenings

Friday, December 07, 2007
It's been a very great, but busy week!
Thursday night we had our
Ladies Classic Christmas
dinner for church. After weeks of planning, I have to stay it came out great! No major problems. We ate at Joseph's by the Sea in Old Orchard Beach. Which is a gorgeous restaurant! My friend Sue and I got their early to set everything up and it was light enough out that we could still see the ocean which was about 25 feet from the window!
Tonight we made gingerbread "houses" and played
Apples to Apples
in youth group. We had some snow which made for sloppy travel, but the teens that were able to make it enjoyed themselves...and the icing :)
Tomorrow we have no commitments to tend to. Just laundry and regular choirs around the house. I'm looking forward to sleeping in. We even stopped at the store on the way home from youth group so we could get supplies to make french toast in the morning and my
favorite seasonal creamer
somehow made it's way into the basket. Fancy that.
posted by Amanda Wheeler @ 12/07/2007 11:02:00 PM, ,


Observation

Tuesday, December 04, 2007
A bunch of youth leaders, myself included get together monthly to share stories, pray with one another, and to plot and plan how to bring Jesus to unsaved kids in Maine. As I was leaving today I noticed all the beat up, old, junky cars in the parking lot. Observation? We are not in it for the money.
posted by Amanda Wheeler @ 12/04/2007 03:53:00 PM, ,


SNOW DAY

Monday, December 03, 2007
Some weather reports say 5-10, others 12-24 inches. Either way we are both home today and it's glorious. Better than missing a day of school because we're together.
Omelets
have been made and eaten. Andy went back to bad. I'm thankful for rest. He's been working really hard lately. I'm lounging around picking at this and that. Reading blogs. Painting toes. Crafting.
Christmas music is on in the background. Channel 824. One good thing about having cable.
We plan to make Christmas cookies this afternoon. Together. I love spending time with him.
Snow. Molly is in heaven. She loves it. When we took her outside this morning she rolled in it, even before doing her business.
Today is a blessing.
Enjoy yours!
posted by Amanda Wheeler @ 12/03/2007 09:42:00 AM, ,


UNITE

Saturday, December 01, 2007
That at the name of Jesus every knee should bow, in heaven and on earth and under the earth, and every tongue confess that Jesus Christ is Lord, to the glory of God the Father. -Philippians 2: 10-11
Andy and I took "
our kids
" to
UNITE MAINE
last night. It was a night full of concerts, skits, black lights, and ping pong balls (I got one in the forehead). 35 churches came together to worship the Lord. It was amazing!
A teen Andy and I have been praying for for almost a year came to know the Lord last night. I still can't believe it even today. Our God is an AWESOME God.
Here are a few pics from last night:
Josh and Theresa were on stage dressed in all black (obviously?). The organizers taped glow sticks to them so you could only see there movements. It was so cool!
posted by Amanda Wheeler @ 12/01/2007 07:27:00 AM, ,