Beach Party

Saturday, June 30, 2007
We had a party on the beach with the youth last night. Here are some of my favorite pictures:
posted by Amanda Wheeler @ 6/30/2007 06:17:00 AM, ,


It
was the hull of a
raspberry
! We accidentally bought a box of organic raspberries (I don't bother with things organic - I'm on a budget - but these were actually cheaper - go figure) and the stems were still attached. I bought them to make these:
Fruit Salad
It's been SO hot (high 90's) these last few days - all we've been eating is fruit.
well...and cake


Dark Chocolate Cake with Raspberry filling
The cake was for Andy's Mom's birthday. I don't just bake a cake to have around the house. That would be far too dangerous. We took it up to
Topsham
after work last night so we could celebrate her birthday with her. It was a stifling 94 degrees in her house so I was more than thrilled to go OUT for dinner. We had a lovely meal at the 99 (It was that or Ruby Tuesdays- small town), then we went to Home Depot to look for an air conditioner. They only had the big mamma's left. You know the 50,000
BTU's
- the ones that could blow your eyebrows clean off. From there we went to Best Buy were we found a reasonably priced model that everyone agreed upon. While we were there I spotted the
pink razor
. Andy and are getting new phones next week and it spoke to me. I must have it. For $20 we can't go wrong (high pitched squeal).
Around 10 last night Andy finished installing the air conditioner and then he hooked up his mother's router. She finally joined us in the 21st century and got wireless
Internet
. She had been using dial-up. The horror.

Well chores call. Have a great weekend!
posted by Amanda Wheeler @ 6/29/2007 11:20:00 AM, ,


posted by Amanda Wheeler @ 6/27/2007 09:03:00 PM, ,


My desk at work is pilled high with scribbled post-its and to-do lists. My desk at home looks the same. The next two weeks promise chaos. This Saturday we are gearing up for our big event at church:
Honor Our Heroes
. As a result we've had meeting upon meeting this week even at night, ugh. We are tired. Friday is another big day for us. It's the big Youth Group Beach Party that was cancelled last week due to thunder & lightening. Hopefully this week will bring good weather!
Next week is my sister Katie's wedding reception and my Mom's huge 50
th
birthday party. Andy and I (& Molly) will be making the ten hour drive home to New York. I can't wait to see my family! Due to Andy's allergies (he is severely allergic to cats) we will be sleeping outside in a lovely two room tent at my parent's house. It saves us
mucho
denaro
in hotel costs, not to mention that the nearest hotel to my parents is over 30 miles away. They really do live in the middle of nowhere.
Amidst the busyness I am looking forward to the fruit of our labor. I can't wait to see the community come to our Honor Our Heroes Family Fun Day (June 30
th
from 1-3 if you're in the area). I'm starting to catch the vision for our church (
turning the people of Maine into wholehearted followers of Jesus
) and can't wait to see how this event will bring harvest.
Let us not become weary in doing good, for at the proper time we will reap a harvest if we do not give up. -Galatians 6:9 Still other seed fell on good soil, where it produced a crop--a hundred, sixty or thirty times what was sown.
-Matthew 13:8
posted by Amanda Wheeler @ 6/26/2007 07:48:00 AM, ,


Molly detests having her nails clipped. I've tried everything; everything that is except Daddy (re: Andy – I know we're silly).
For me Molly bucks like a wild horse. Growling and running away at the slightest glimpse of the clippers. She even runs away if I reach for the something on the same shelf.
Not once have I ever hurt her nail. I'm very careful with her.
Saturday, Andy decided it's time for a clip. He put Molly on his lap and was putty. She just let him cut away with not so much as an eye-roll.
I guess I know my place in the pecking order.
Labels: Grooming, Molly the basset
posted by Amanda Wheeler @ 6/24/2007 02:50:00 PM, ,


TMI?

Friday, June 22, 2007
Sure, this may be crass - but people need to be informed! AVOID!
posted by Amanda Wheeler @ 6/22/2007 06:16:00 PM, ,


While trying to figure out how to assemble a TV mount.....
Me: Do you want help with that?
Andy: (various snorting sounds)
Me: I think that black thingy goes on the outside
Andy: NO! It goes on the INSIDE. I know because I took it apart.
Me: Silly me.
Ok
,
I'll
leave you alone now. Call if you need help.
Andy: (under his breath) ya... I call if I need help (sigh), (sigh), (eye roll)
30 minutes pass and from downstairs I hear thump, thump, "

AHHHHHH

", "I DON'T GET IT", "THIS THING IS A PIECE OF JUNK!" I go back upstairs.
Me: Can I look at it?
Andy: No, it's broken so your not going to be able to fix it.
Amanda: Just let me see it.
Andy: FINE! (Andy exits the room and runs up and down the hallway screaming and pulling his hair out)
Amanda: (
locates directions).
Two minutes later....Voila. Fixed.
Andy: Just. Kill. Me.
Oh...and by the way - the black thingy DID go on the outside.
posted by Amanda Wheeler @ 6/21/2007 07:34:00 AM, ,


:: I am so happy to report that my Dad is doing much better. Thank you for all of your prayers and concern. The doctors couldn't find anything that would have caused this to happen (no high blood pressure or high cholesterol), so they have concluded that he had a very severe form of heat stroke due to a combination of vigorous exercise and dehydration. Let's leave the 3 hour games of tennis up to Andre Agassi, ok Dad?
:: In other news - Len Libby's now serves ice cream (this will only be exciting if you live in Maine)! We took the youth group there last Friday. I'm never one to discriminate, especially when we're talking about ice cream, but I must say I was unimpressed. How anyone can screw up peanut butter cup ice cream - I will never know. The 17oo pound solid chocolate moose was the highlight of the trip though. Check out Lenny and his chocolate bear friends. Delicious (Well, perhaps delicious 10 years ago. Can you image what must be crawling on that thing by now...oh yuck).
:: We were in Borders over the weekend (I'm a card carrying member) to get a few gifts for friends that are expecting (is everyone pregnant?). We got Blueberries for Sal, a classic story set in Maine of all places, for our friends The Wongs. They are Californians that have been transplanted to Maine for a 1-year residency. To their delight the residency is complete and they are headed back to sunny California this week just in time for their new arrival. We will miss them and their wonton making abilities.
:: Andy and I are in such demand these days that after the party for The Wongs we met our friends Ben and Sarah at Eggspectations. Ben and Sarah are our good friends from MA. They are also expecting so we got them a book for the new baby called :The Wicked Big Toddlah. The author was in Borders doing a book signing and we saw it and loved it. It's was so funny we bought a copy for ourselves. Obviously the author is from Maine, and he writes with a traditional Maine accent....lumbah, Beans, etc. All the vehicles in the book including bicycles and motorcycles have snowplows on them even though the story takes place in the summer. It's SO funny.
:: This past Sunday we finally got a chance to properly celebrate Andy's birthday. His mom and dad came down for a cookout and lobster. I made peach cobbler or cinnamon peach cobbler as it should be named. I believe I added 1 TBSP instead of 1 TSP. Whoops.
Labels: Family, Friends, Youth Group
posted by Amanda Wheeler @ 6/19/2007 06:25:00 PM, ,


"Do not boast about tomorrow, for you do not know what a day may bring forth."

My father
had a stroke.
My mother, of whom my father is no longer married to, just called and told me the news. "Dad collapsed playing tennis and
temporarily
lost his vision and speech".
This sounded all too familiar. My Grandfather collapsed on the golf course and died. Luckily my father will and is recovering, but it still left me with the same feeling; like I had just eaten a 6-pack of cotton socks. I was unable to swallow or blink for several seconds and then came the tears.
I don't handle these "things' well. I never have. And as a result I'm usually the last one to know about them. It's hard not to feel a wave of emotions: sad, scared and a little left out.
I am thankful though because my Dad is the only one in my family (besides ME) that knows and loves the Lord. There is great comfort in knowing that we will always be together no matter what happens.
posted by Amanda Wheeler @ 6/18/2007 05:37:00 PM, ,


Recipe:
HERE
.
posted by Amanda Wheeler @ 6/17/2007 05:40:00 PM, ,


We slept in this morning. Andy has the day off from work. It's one of two bonus holidays that his company offers its employees in addition to important holidays like Christmas and not-so-important holidays (well to me) like Patriots Day. It's a sweet deal really.

Boy did we pay the Piper for sleeping in though! I remember rolling over at 9am.....OK 10:23am and seeing Andy smile back at me (this usual never happens - usually its more like CRAP...we're late...). This morning however we were all smiles having had 9 glorious hours of uninterrupted sleep. Visions of making strawberry crepes danced in our head. We didn't even get out of our pajamas before going downstairs. Once there however this is what we found:


The brand new 8-pack of paper towels I bought yesterday had been violated. Will she ever grow out of being a puppy?
(molly refuses to comment)
Don't worry she is being punshed. Andy is watching Lord of the Rings (again) and she will be accompanying him.
posted by Amanda Wheeler @ 6/15/2007 12:09:00 PM, ,


Worldly

Wednesday, June 13, 2007
This story
is hard to avoid. But I think the real issue is this: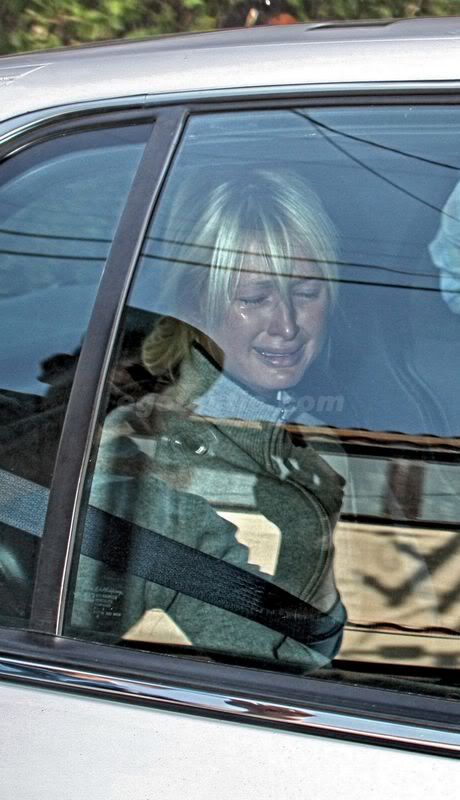 I DON'T WANNA SLEEP ON 175 THREAD COUNT SHEETS!!! WAH!!!!
Labels: Worldly
posted by Amanda Wheeler @ 6/13/2007 08:01:00 PM, ,


:: We had a great weekend last weekend. You know, the kind where it takes you the entire next week to recover from. Friday night we had a
youth group bonfire and cookout
which was a blast!
:: Saturday we woke up at 10:30am. We had to recover from staying up past midnight. Whew are we getting old.
:: Saturday night our good friends
The Odom's
had a
wonton
making party at their house. Our other friends
The Wong's
and their friends from CA showed us Mainers (who are typically devoid of culture) how to make proper Chinese cuisine. Andy who is infamous for hating anything "ethnic" actually
tried
and
liked
the
wonton
soup. A few other firsts happened that night. Andy asked to
hold Elliot
. The Baby. And I got to hold a little
baby
myself.
:: Sunday morning was church as usual. Andy worked his magic in the
sound booth
and I served in the nursery. We had six kids under one years of age. I got a small glimpse of what
this couple
goes through on a daily basis (meanwhile - new episodes starting tonight!)
:: After church we had a Baptism service at the hotel pool across from our church. I've been a Christian for over 13 years now, so I thought it was high time to be baptized. Technically, but not
technically
- if that makes sense - I have already been "baptized" as a baby growing up in the Catholic church. I know as well as anyone I didn't make a
conscious
decision as a 5 month old to follow Christ, so against my mother's wishes I made that declaration again at 27 or 318 months :)
:: After drying off, we loaded our little Honda with the dog in tote and headed for Windham to
canoe
. Along the way we picked up our good friends Caren and Theresa and Angel from youth group.
Canoeing
was great. It was the perfect temperature, and most importantly there were little to no bugs. We found this rope swing in the middle of our trip and well.... you can see here how that went:
http://s69.photobucket.com/albums/i50/MrsWheeler03/?action=view&current=

Canoeing

100.

flv




:: Andy's 29
th
birthday is tomorrow. I plan to take him out to eat (Bugaboo, of course) but the big celebration is on Sunday with his parents. We are having a lobster boil at our house (we meaning
not
me - I'm allergic therefore usually wind up having the
hotdog
alternative....my mouth is watering just thinking about it).
:: This year instead of traditional cake, Andy wants peach cobbler. I've never made it before. Does anyone have a good recipe? I much prefer
chocolate on chocolate
like I made
last year.
Is a birthday really a birthday without chocolate cake? I think not.
posted by Amanda Wheeler @ 6/12/2007 02:10:00 PM, ,


This is going around the web and I think it's fun! I've seen it
here
and
here
and other places I can't remember now. So here is mine:
(Click for a more detailed description)
I also did this, this and this. Join the bandwagon! It's great motivation to clean our your refrigerator!
posted by Amanda Wheeler @ 6/11/2007 11:29:00 AM, ,


:: I love Fridays. I spent the day catching up on the mundane things of life…laundry, dishes,
painting my toes. You know the important stuff.
:: To my delight I didn't have to cook dinner tonight. We had a BBQ with our youth group. It was a blast! We played
croquet
,
volleyball
and catch. We used paper plates, had a wonderful meal of grilled hamburger and hotdogs and made
s'mores
over the fire. My favorite part of the night was when we sang worship songs around the campfire. It brought back so many wonderful memories of my own youth group when I was a kid. We didn't have a traditional youth group back then, but a bunch of us would get together at a camp in the woods and sing for hours around the campfire. Remember these classics: As the deer, Light the fire, Create in Me a Clean Heart, Oh God You are My God, Step by Step… I could go on and on. I need to blow the dust of my guitar. I've taken a four year sabbatical from playing. Back then I was mediocre….I can't image what I would sound like now.
:: My hair smells like campfire smoke. I love it.
:: Bug bite total: 457 (this is WITH bugspray). I'm sweet, what can I say?
::
More pictures HERE!
:: Have you seen the preview for
Evan Almighty
? The movie looks funny. It's the story of Noah and the great flood. Granted it's not biblically sound, but funny (Morgan Freedman plays God). What's really interesting is it's being marketed to churches through
http://www.arkalmighty.com/
. I'm not sure how I feel about that one.
:: It is true that the The Evan Almighty outreach campaign has a unique twist, "it is to enable youth groups and churches to easily get involved in practical and tangible volunteer outreach." - But do we need a movie to do this? And are the makers of this movie really interested in helping the needs of the community or isn't their real goal only to sell more tickets?
:: Do I really need a movie in order to reach my community? If I want to use a movie to reach the community, instead of investing all the time and effort with this kind of marketing strategy and campaign, I should just take my neighbor or friend to the movie with me, and then grab a coffee with them afterwards to talk about it. That would be more effective.What do you think? Do I have a point? Or did I eat too many grouchy flakes this morning?
posted by Amanda Wheeler @ 6/08/2007 10:32:00 PM, ,


We've had more than our fair share of thunderstorms as of late. Molly gets very upset by the noise, so we (read:
Andy
) have been allowing her to sleep with us In The Big Bed. It would not be such a big deal if she were a normal dog and slept in a ball at the foot of the bed. This princess however, demands top spot right in the middle - nestled in between two warm bodies that have strict instructions to pet her until she falls asleep.
Often she will wake up sweating because she has swaddled herself in our down comforter. By this point Andy and I are both hanging on for dear life on the sides of our KING size bed as she sprawls herself horizontally across the center still bucking and kicking our kidneys for more room.
Tuesday morning I woke up with my head on the night stand next to the bed. All the pillows were on the floor and the blankets were in a neat pile at the end of the bed. Andy was teetering on the edge, and Molly was fast asleep.
Wednesday night we put her in her bed and she whined and howled for 20 minutes (um…slaves…you forgot me!). I threatened to stab and kill Andy if he gave into her. We (read:
Amanda
) are both a little punchy when we don't get a good night sleep.
This is what
cosleeping
must feel like.
posted by Amanda Wheeler @ 6/07/2007 09:40:00 AM, ,


::
My Husband has joined the blogging world
. Hurray!
::We have decided to participate in
Woofstock '07
this year. It's a walk to help support the New England Basset Hound rescue. Owners dress up their bassets in funny outfits and are sponsored to walk in the "race". Sounds like fun to me!
:: I'm getting
this
and
this
for my Dad for Fathers Day. I hope he likes them!
::My e-mail is not working at work. People keep calling me because "I haven't responded yet". What a nightmare.
posted by Amanda Wheeler @ 6/06/2007 06:25:00 AM, ,


Heaven... Let it rain!
Great song, but enough already. It's wet, I have a headache and I miss the sun. I think summer now offically begins in July. I remember last year it did this too. Rained all of June and was hot and sunny July through September. Hmph.
Andy and I spend most of the weekend with the
Youth Group
at church. Friday we painted signs at church for an upcoming event:
Honor Our Heroes
, and Saturday we had a
Rent-A-Teen
service project. Our teens helped people from the church with stuff around the church as part of our unit on Christian service. It was very rewarding for us and hopefully - the teens. We really hope to raise enough money this summer to go to
Acquire the Fire
. How awesome would that be?
posted by Amanda Wheeler @ 6/04/2007 01:16:00 PM, ,


:: So we ended up watching all two hours of the National Spelling Bee last night. I was actually really got into it by the end. I am however, the worst speller in the world. On print and in my head. Can anyone explain to me what "zed" is? I thought the Canadian spelled the last word right, but said "zed" instead of "
zee
". Thoughts?
:: My sister Erin sent me a big package of old pictures today. She and I are working on a scrapbook for my Mom's 50
th
. Here are a few of my favorite:
(
here are the rest if you're really bored!
)
posted by Amanda Wheeler @ 6/01/2007 12:49:00 PM, ,