Free Day

Friday, February 29, 2008
Happy Leap Day! Since we get an extra day this year Molly and I decided we should spend it in the following ways:
I wish leap year came around more often! We're having a blast.
Well I am, she was until I snapped this picture.
posted by Amanda Wheeler @ 2/29/2008 01:32:00 PM, ,


Dear Body

Wednesday, February 27, 2008
This was a really hard letter to write. It's a challenge from the
BlogHer

"Body Image" Initiative
. I read
hers
last week which motivated me to write
mine
. Head on over to
Down Home Dieting
if you want to read it.
posted by Amanda Wheeler @ 2/27/2008 03:52:00 PM, ,


I love plums
Great blog on dressing modestly here.
I've been listening to some OLD school Christian music from back in the day this week. I love it. Who remembers Petra? Geoff Moore & the Distance? Jennifer Knapp? I love

iPods

.
We've been sorta half watching American Idol this season. Is it me, or has this season been on forever? I feel like I've been waiting for the top 10 for a

long

time. I haven't seen any of the girls sing, but I like this guy and this one. Definitely not this one. Doesn't this guy look like Luke Perry from 90210? I think he does too.

The coffee shop inside Borders Books is really expensive! I took a teen there yesterday and two drinks came to more than $8.00! And I had tea!
Doesn't this challenge sound fun? I love cinnamon too.
In order to save money, we've been keeping the temps at church at a frosty 60 degrees (during the week only). I feels like a meat locker in here. I wore two pairs of socks today.
I want to grow cucumbers this year in a container. Has anyone ever done this? I'm horrible at growing anything. I don't own a plant.
I much prefer colored paperclips to plain metal. It makes me happy!
I made delicious Ravioli last night. Recipe here.

posted by Amanda Wheeler @ 2/27/2008 12:22:00 PM, ,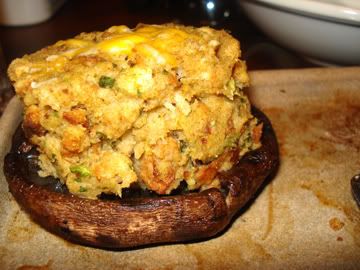 I've talked about this before, but since I've started eating healthier (dieting) Andy has had to make a few adjustments. He's been mostly supportive, but he still tends to be a bit disagreeable during dinner time. His idea of dinner is red meat or fried poultry, bread and potatoes. Sounds great, but it's not exactly figure friendly.
I've started posting over at
Down Home Dieting
as a way to keep track of my daily nutritionals and to share recipes with other weight watchers. Head on over to read:
Did He Eat It?
posted by Amanda Wheeler @ 2/26/2008 09:44:00 AM, ,


Things are going great.
I started Weight Watchers in late January and to date I've lost 21 pounds.
Goodbye pounds.
Don't write.
I won't miss you.
I've been very encouraged and upbeat about eating less, eating healthier and even exercising.
I've noticed a shocking change of attitude in myself.
Although you do get what your pray for don't you.
A few months ago the Women's Group at church went through
Living Beyond Yourself:
Exploring the Fruit of the Spirit
by Beth Moore.
The last chapter was on self-control.
Not something I excel at.
The last couple weeks I've been rereading the homework on it, and have committed myself to study it further in the next few weeks.
Here are a few insights so far:
I
need
self control to allow the Holy Spirit to do its work in me. I've learned, each aspect of the fruit of the Spirit is critical – and I have learned first hand that I need self-control to live in the Spirit.
This is what Beth says (isn't she great?):


"The key to self-control is the refusal to allow our enemies (the flesh, the world, or Satan) to rule or hold us captive in any way. What does "self" have to do with the issue of "control"? Christ has given us the victory over our flesh, our world, and our accuser. Only self can re-extend authority to one of these three enemies. They cannot presume authority over us. In the life of a believer, they can rule only where they are invited."
The Spirit's power is there for me, but every day I have a choice about whether to take it. It is a matter of self-control. Beth likens it to the walls of protection around an ancient city. Without those walls we are in for total destruction.
I pray every day to choose the Spirit over my own fleshly desires.
posted by Amanda Wheeler @ 2/24/2008 07:21:00 PM, ,


Indulgence

Saturday, February 23, 2008
I had a seminar at church all day today on Assimilation (getting new visitors to stay and become members). Andy opted to stay home. I'm missed him but I'm glad he got a chance to relax. He's been coming and going nonstop all week.
In the afternoon I made more
lentil chili
for the week. It helps me to stay on track when I have go-to meals frozen and ready to pop in the microwave.
Andy of course didn't find lentil chili too appetizing so he suggested we go out for dinner. He took me to this place in Portland called
Bar Lola
. It's a quaint tapas restaurant on the very tip top of Munjoy Hill. I must admit it was a little fancier than I was used to it. The lighting was very low and the space was tight. We sat in the very middle of the room. Not a place I would ever choose, but we made do. I've never been too hot on wine by Andy loves it so I humored him and tried an Austrian import:
Huber Zweigelt
. It was a very mild, fruity red. I loved it!
The meal was designed to be given in five courses (we opted for four). We started with a small appetizer, salad, main dish and then dessert.
This is what I choose:
Warm Olives with Fresh Herbs
Delish! Although I wouldn't normal eat 10 olives in one sitting


Citrus Braised Fennel with Nicoise Olives

I really didn't care for this. It was my first, and probably last time trying fennel


Brined Pork Loin with Heirloom White beans and Escarole

Wow was this good. It was a small 3oz perfect size portion


Lemon Ice-Box Cake

This was divine. Thank you flex pts

We ended our perfect evening with a movie at home -
Martian Child
with John Cusack. It was one of the best movies I've seen in a while. Totally PG - very clean, very funny and heartwarming. Go rent it now!
posted by Amanda Wheeler @ 2/23/2008 07:00:00 PM, ,


Update

Thursday, February 21, 2008
Andy's been gone a lot lately.
Colleagues from
Israel
are here this week and he has to wine and dine them.
I'm ready to have him back.
We've been going to bed after 11pm every night this week and it's catching up with me.
I'm so looking forward to sleeping in on Friday.
It has been kind of nice to have free time though.
When I got home from work yesterday I worked out to my new DVD:
Core Ball for Beginners and Beyond
.
I really love exercising with a fitness ball.
It alleviates stress on my back and well, it's really fun to roll around on!
The DVD is for beginners and I found it a little rudimentary.
Don't get me wrong I was sweating and huffing and puffing, but I get really impatient with all the stretching.
I hate stretching!
I'm paying for it today though.
I am so sore.
It doesn't feel like your doing much because the ball is so supportive, but it does!
Muscles I didn't even know about are aching.
It's also been kind of fun cooking for one this week.
Usually I cook two versions of the same (well, similar) meal.
This week it's whatever I want because Andy has
had to
go out every night.
Last night I made a
turkey meatball
sub.
I used my new stove top grill to toast the bun and the meatballs.
It was so good and low points!
posted by Amanda Wheeler @ 2/21/2008 12:59:00 PM, ,


All Fall Down

Wednesday, February 20, 2008
I'm so discouraged today. I'm getting over the flu, so maybe that why I'm so weepy. At least that's what I'm telling myself.
The reality is that I'm crying for our teens. Teens in our youth group. Teens we pray for daily and love deeply. They are hurting. Self destructing: figuratively and literally. Hurting their bodies, hurting their hearts, hurting others. Falling away from the right way.
Falling fast.
We can't catch them only HE can. We can pray. But we can't save them.
I feel hopeless and beaten down.
. . . we always ought to pray and not lose heart —Luke 18:1
posted by Amanda Wheeler @ 2/20/2008 10:21:00 AM, ,


Sick

Tuesday, February 19, 2008
I have the flu.
Barf.
posted by Amanda Wheeler @ 2/19/2008 09:20:00 AM, ,


Not Another!

Friday, February 15, 2008
My cousin goes to this school. She is OK.
This is from a youth resource I get via e-mail. I totally agree it. We need to come together and pray!
When we hear the headlines about another school shooting there are so many thoughts and emotions that run through our heads and hearts. "Do I know anyone at that school?" "How do we know our kids are safe anywhere?" "What troubles a person so much that they'd resort to this kind of violent attack?" "How can I help?" "Why, God?" There are no good answers in times like these. Often the only thing we can do is to join together in
prayer
for the victims and their families, and try to help our students understand something that we, ourselves, can't comprehend. We come to you today with no answers, but with a request to join us in prayer for the victims and their families at Northern Illinois University, as well as those involved in the school shootings in Ohio, Louisiana, Tennessee, and California that left seven dead over the past week. We need to come together and pray not only for these situations, but for our students and our culture, that these random acts of violence would come to an end and we can all live in peace and safety.
There is a nation wide moment of silence and a time of prayer at
4pm
today. I invite you to pray at that time, wherever you are.
"The LORD is close to the brokenhearted and saves those who are crushed in spirit." Psalm 34:18 (TNIV)
posted by Amanda Wheeler @ 2/15/2008 02:03:00 PM, ,


Andy and I are headed to the very romantic Bugaboo Creek Steak House for dinner tonight.
Some people like fine dining, but we're happy with good steak and stuffed moose decorations.
It's been a little challenging to dine on a diet, but thankful I planned ahead and got the nutrition information for what I'm going to order tonight.
Planning ahead is key.
Otherwise, I may just go crazy.
It's been snowy, icy and just horrible as far as weather goes. I'm really hoping that an early Easter (March 23rd) will usher in an early spring. Here's to hoping.
Tuesday I went and saw 27 dresses with some girlfriends from church. It was such a cute movie. Well worth the $. It was nice to have a night out with the girls too. We had dinner at Panera and chatted for a while. My friend Danielle is getting married in August, so that was a huge topic of conversation. I love weddings.
Speaking of weddings…I'm looking for ideas for my sister Erin's bridal shower in July. Anyone have any good ideas???
posted by Amanda Wheeler @ 2/14/2008 03:15:00 PM, ,


Day 2

Tuesday, February 12, 2008
This is day 2 of getting up early and exercising. I'm trying to do treadmill every other day, and some sort of aerobics on the off days. Today was aerobics day.
I thought I was going to have to go out an buy some new workout DVD's but low and behold we have
FitTV
on cable. I had no idea! I taped a few shows yesterday for free! I love some of my
old
favorite videos,
but Andy has rid our house of all VCR's (old technology apparently).
This morning I rolled around the living room on my fitness ball, did crunches, leg lifts and then 25 minutes of grueling step aerobics. I am so sore. SO sore. I'm so glad I work out in the privacy of my own home though. Ha.
This morning on the program the instructor had us do push ups on the ball and then sort of walk up it with our rear in the air.
It was very challenging and surely not a pretty sight.
It's been hard to be disciplined about eating healthy food as well. It takes a lot longer to make something nutritious rather than grab something and go. Changes are never easy, but we're getting there!
posted by Amanda Wheeler @ 2/12/2008 09:18:00 AM, ,


Unusual

Monday, February 11, 2008
I got up at 5:50am this morning.
I slipped out of bed as to not wake up my snoring husband. Tip-toed downstairs past the basset asleep on her back, legs straight up in the air (this might be my favorite thing about her) and down to the basement.
The sun wasn't up yet but I was. It's my new thing: exercise. I've really never liked it, but for the past two weeks I've made a commitment to myself to get serious about taking off some pounds. So far I've lost ten. Who knew eating right and exercising would be the trick?
I'm on Weight Watchers again. I tried the program before, and did well on it about a year ago, but then I just sort of gave up. It's hard. It's hard with little support. This time is different though. Andy has been very encouraging and he is making some changes too. Which is a really big step for him. He hates change.

This morning was the first day of exercising in the morning. As someone who has NEVER been a morning person, I must say there is something to it. Everything is still and quiet in the morning and when I was on the treadmill, it was the perfect time to spend time with the Lord. Multitasking!
I've been cooking healthy meals up a storm! Here are a few of our my favorites!
Don't cook with Lentils?
They are one of the worlds heathiest foods!
I've been living on this stuff. I don't make the whole meatloaf though. I make little 2point meatloaf muffins. I know "meat muffins" don't sound like the most appetizing thing in the world, but they are delicious and they freeze great! Oh, I do make a few modifications to the recipe - I detest sun dried tomotoes so I sub them out for 3/4c. shredded carrots and I use reduced fat feta cheese. Um. And I used "italian style" ground turkey not the regular. It has more flavor.


Any good low-fat recipes for ME?
posted by Amanda Wheeler @ 2/11/2008 02:55:00 PM, ,


This was around 4th quarter. 20 seconds to go...
All is not lost though, we had a GREAT evening hanging out with friends, eating chicken wings and chili and telling stories.
posted by Amanda Wheeler @ 2/03/2008 11:09:00 PM, ,